Easy Set Up.    Great Service.    Low Electricity Rates.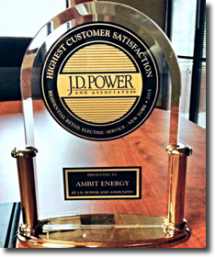 TomballElectricity.com is home for easy setup of Tomball Utilities, great service, low electricity rates and makes getting electric service in Tomball , TX quick and convenient –  for you.
With our low rate, you get a great deal on electricity for a low monthly bill, but what really sets us apart is our personal, trustworthy, local customer service.  It's a service that's just not offered by other electricity providers in and around the city of Tomball.
When you call TomballElectricity.com to setup your Tomball Utilities, you won't get a phone menu; or a distant call center; you won't wait on hold, or talk to a computer.  With us, you get a local representative who has been helping city of Tomball residents for years in achieving savings on their Tomball electric utilities.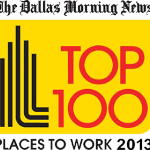 We have a thorough understanding of virtually all aspects of Tomball utilities service with respect to electricity. This knowledge also applies to the surrounding areas in Harris County.  We exercise patience and care when working with our electricity customers.  We're friendly and take as much time as you need to explain and answer all your questions.  We strive to be detailed, thorough,  specific and without pressure to 'sign up.'
Helping you save on your Houston area electricity bill is important to us.  With that in mind, we gather electricity market information for Tomball and Texas; we then share this information with you, which assists you in making an informed decision year after year.  So, if you are looking for something a little different than the other electricity providers, for electricity in Tomball, or electricity in Kingwood, or even electricity in Katy or Spring, discover what many others have – TomballElectricity.com is the easiest, most pleasant, and most effective way to get it done.
---
Tomball Electricity Service is grateful to be serving the surrounding area of Tomball too!
Frequently Asked Questions
---
How much will it cost to set up my service?
The connection fee is minimal at $16.00. This fee due on the first bill; they are not due at the time of your electricity service request.
Will I have to pay a deposit for my new electricity service?
There is not an automatic requirement for a deposit. It will depend on the primary account holder's credit score for electric utility purpose.  All Texas electric companies will check your overall credit score (we use EquiFax) to ascertain if a deposit would be required.  This is what is called a 'soft check' on a credit score, as you are not applying for a 'line of credit.'
(There are other options if you do not want a credit check – Call for this information)
We do not require a 'stellar' credit score to avoid a deposit requirement. If your score is in the low 600's or better, you will NOT be asked for a deposit.
At the time your request is submitted, we will get an instant response on a whether or not a deposit is required.  If one is requested, we will call you back immediately and discuss your options.
The deposits, when required, are incremental according to credit score, and are as follows:
For an Apartment –   $40,  $80,  $120*,  $160*
For a Home –  $70,  $140,  $210*,  $280*
* These higher deposit amounts may be split into 2 payments.  You can pay half the deposit upon enrollment; the other half will be due on your first invoice.
How long will it take to complete the order for service?
It takes just about 10-15 minutes over the phone.
Do you serve areas other than the City of Tomball
Yes.  We can also provide electricity for many areas around the City of Tomball.  These areas include:  the City of The Woodlands and surrounding areas, the City of Spring and surrounding areas, the City of Cypress and surrounding areas.
Also, we can provide electricity to most of the rural areas around these communities. We also cover the City of Houston, TX.
Call us if you have a question about a specific address and we'll be glad to 'look it up' for you.
Who do I call for a power outage in Tomball?
Centerpoint handles all power outages in Tomball – Call them at 800-332-7143
When will I get my bill?
When you receive your invoice will depend on when your electricity meter is read by Centerpoint.
Centerpoint is the electric "delivery" company in Tomball and they set the schedule for reading electricity meters. You will typically receive your electricity bill about 4 to 7 days after your meter has been read by Centerpoint.
If you have started new electricity service, your first invoice can arrive anywhere from 1 to 5 weeks from the date your electricity meter was 'turned on;' again, this depends on the meter reading schedule in your area.
How long will I have to pay my bill once I get my invoice?
Once you get your electricity bill, you will have at least 10 days to pay before it is considered 'late.'
If the bill is not paid by the due date, a 'disconnect notice' will be sent alerting you that you have about 10 more days to pay the bill before a disconnect occurs.
This gives you approximately 3 weeks to pay the bill before a disconnection for non-payment would occur.
---
Save. Think Local. Switch Now.
By the way, there is NO COST TO SWITCH
Providing Electricity in Houston and the surrounding areas
281-712-1734 TomballElectricity@gmail.com
Monday – Saturday 8 a.m. to 8 p.m
---
---